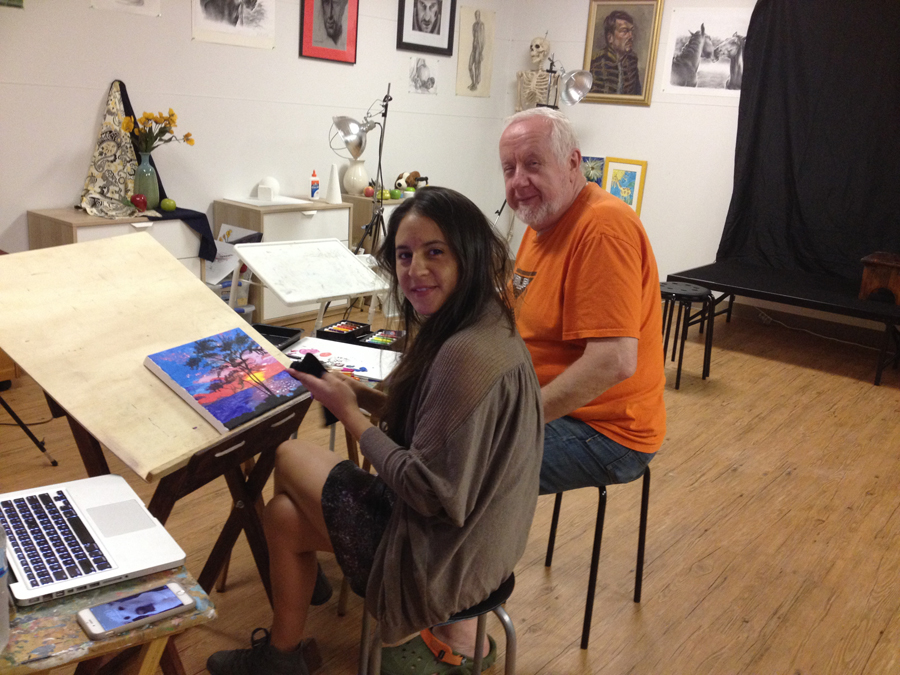 Mixed media instructional classes — drawing and painting (acrylic/watercolor)
Master your skills in your desired media with the instruction of a professional teacher in our small class. Bring your own supplies. We can provide supplies (except for oil) for an additional cost.
2019 Schedule
Tuesdays, 10 AM—12 PM:
Sundays, 10:00 AM—12:00 PM
January 6 through March 26th.
These are not a walk in classes. Please book your class by texting to
201-887-2187 and pay below non refundable class fee up to 48 hours prior to your class.
Tuition fee:
Members
$42 per class or
$432 (12 consecutive classes package with discount). There will be no makeups for this package.
Non-members
2019 annual membership fee
(one time fee per calendar year, starting January 1st): $40
Open Studio Live Figure Drawing (walk in non-instructional class)  
• Wednesdays, 8pm to 10:30pm (we alternate short and long poses)
—Bring your own supplies
—$15 per person
—email sasha@masterartstudio.com to be included in this class email list
• Some Saturdays, 3:30 pm to 6:30pm (ONE LONG POSE)
—email or text us us to find out when is next Saturday session
—Bring your own supplies
—$25 per person
—email sasha@masterartstudio.com to be included in this class email list
We provide:
—Easels, stands, chairs/stools
—Coffee, sweets, music and creative atmosphere
Missed class policy and Refunds
Students who wish to withdraw from a 4-week workshop will receive a full refund upon receipt of written notification up to one week prior to the start of a class or workshop minus a $50 handling fee. After the first week of class, students will receive a prorated refund minus an additional $25 handling fee. After the second week of classes no refunds or letters of credit will be issued. A full refund will be given if a class or workshop is canceled by the Master Art Studio or the class or workshop is filled before your registration is received. Refunds can be expected 3-4 weeks from the date requested.There will be no make ups provided or credits carried to the next set of classes.