Spring 2018 semester runs from April 9th through June 20th. Scroll to the bottom to see Spring calendar.
Winter 2017 students can enroll without contacting MAS if you are staying in the same class. Everyone else must contact MAS for class availability. 
SOME CLASSES ARE ALREADY FULL!
PLEASE DO NOT ENROLL OR PAY WITHOUT CONFIRMING YOUR PLACEMENT WITH US FIRST BY TEXTING TO 201-887-2187.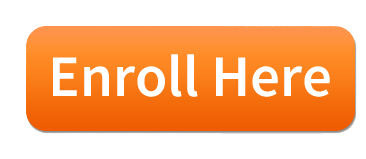 Spring 2018 Children Class Schedule

| Class Schedule |  Age group | Tuition |
| --- | --- | --- |
| MONDAY | | |
| 6:30 – 8:00 pm | 6 to 10 y.o.   1.5-h per week | $390 |
| TUESDAY | | |
| 4:00 – 5:00 pm | 5 to 6 y.o.   1-h per week (supplies included) | $374 |
| 5:00 – 6:30 pm | 7 to 10 y.o.   1.5-h per week | $429 |
| 6:30 – 8:00 pm |  9 to 12 y.o.   1.5-h per week | $429 |
| WEDNESDAY | | |
| 4:00 – 5:30 pm | 9 to 14 y.o.   1.5-h per week | $429 |
| 5:30 – 7:30 pm | teen   2-h per week | $506 |
| THURSDAY | | |
| 4:00 – 5:30 pm | 7 to 11 y.o.   1.5-h per week | $390 |
| 5:30 – 7:00 pm | 10 to 14 y.o.   1.5-h per week | $390 |
| FRIDAY | | |
| 4:00 – 5:30 pm |  7 to 12 y.o.   1.5-h per week | $390 |
| 5:30 – 7:30 pm | teen   2-h per week | $460 |
| SATURDAY | | |
| 9:00 – 10:30 am | 8 to 11 y.o.   1.5-h per week | $390 |
| 10:30 – 12:00 pm | 9 to 12 y.o.   1.5-h per week | $390 |
| 12:00 – 2:00 pm | teen   2-h per week | $460 |
| 2:00 – 3:00 pm | 5 to 6 y.o.   1-h per week (supplies included) | $340 |
Children Spring 2018 calendar

| week # | Monday | Tuesday | Wednesday | Thursday | Friday | Saturday | Sunday |
| --- | --- | --- | --- | --- | --- | --- | --- |
| 1 | 9-April | 10-April | 11-April | 12-April | 13-April | 14-April | 15-April |
| 2 | 16-April | 17-April | 18-April | 19-April | 20-April | 21-April | 22-April |
| 3 | 23-April | 24-April | 25-April | 26-April | 27-April | 28-April | 29-April |
| 4 | 30-April | 1-May | 2-May | 3-May | 4-May | 5-May | 6-May |
| 5 | 7-May | 8-May | 9-May | 10-May | 11-May | 12-May | 13-May |
| 6 | 14-May | 15-May | 16-May | 17-May | 18-May | 19-May | 20-May |
| 7 | 21-May | 22-May | 23-May | 24-May | 25-May | 26-May | 27-May |
| 8 | NO CLASSES | 29-May | 30-May | 31-May | 1-June | 2-June | 3-June |
| 9 | 4-June | 5-June | 6-June | 7-June | 8-June | 9-June | 10-June |
| 10 | 11-June | 12-June | 13-June | 14-June | 15-June | 16-June | ART SHOW |
| 11 | 18-June | 19-June | 20-June | NO CLASSES | NO CLASSES | NO CLASSES | NO CLASSES |